Luxon, collector of all things house, cosmic, wave, disco and … yep, horror soundtracks and also resident at the succesful Pingwing parties in Ghent, has the honour to do the first selection of 5 records in the spotlight.
Owner of a record collection of more then 8.000 units and driving force behind the White Cat parties in Ghent with international guests like Daniele Baldelli and Psychemagik, it's safe to say the man knows a few things about music.
I often see Luxon at the local Music Mania record store on wednesday when the new releases are coming in, but there's never that much time to talk about our all time favourites. Mostly we talk about what's new and what's in stock. Therefore I asked him to do a mix in Texture (20-02-15) and to pick out 5 tracks, not the latest and new ones but tracks that deserve some extra attention and mean a great deal in his life.
Sit back and enjoy!
1. Tom Tom Club:'Suboceana (marshal jefferson rmx)'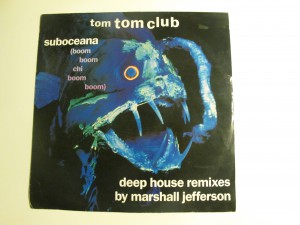 Of course everybody knows TTC from their world wide hit 'Wordy Rapping Hood', but they also produced some other cool and more obscure stuff. The original track Suboceana is featured on their 'Boom Boom Chi Boom Boom' album from 1988. The track selected here is an early and rare remix by Marshal Jefferson.
Fine and proper Chicago old school house for early or late hours.
2. Michael Schrieve with Kevin Schrieve and Klaus Schulze:'Transfer Station Blue'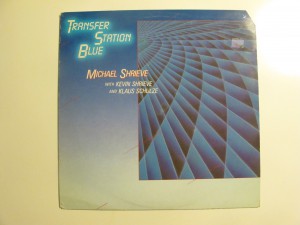 Electronic music masters Michael Schrieve and Klaus Schulze made this timeless 12 minutes balearic masterpiece. Did you know that Michael Schrieve use to be the drummer in the band Santana and Klaus in Tangerine Dream (their first album)? Anyway after all these years, this track still sounds so fresh.
Slow lush space synths and a solid bassline that will get your heart and body moving.
3. George Gray:'Life'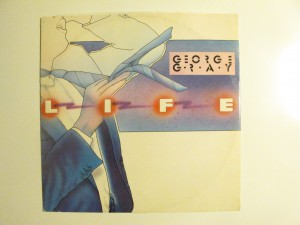 As an italo fan, I had to pick a favourite italo track. Normally i don't go for cheesy vocals and synths, I prefer the dark side of italo but this George Gray track is an exception .. really like the chorus and vocals. Pure italo bliss and extra points for the cool sleeve.
4. R.L. Crutchfield's 'Dark Day'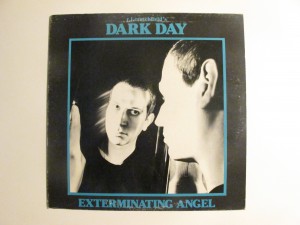 Obscure minimal and experimental wave album from 1980
The bomb on this one is No, Nothing, Never… catchy synths with dark male and female vocals
Especially the combo male-female voice is superb. I do not often play this one in public because of the rather high bpm but I definitely could give it the Luxon trademark.;)
5. Welcome to California:'Surf Nazi's must die'(OST)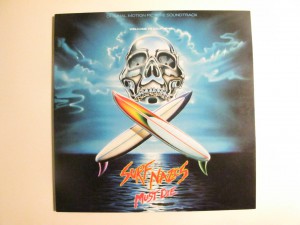 Synth laced horror score from the cult b-movie from 1987. Go straight to the 'Before the flight' track on this album. Fans of Tangerine Dream and John Carpenter are in for a treat here. My quest for collecting soundtracks (especially within the 'horror' genre) is getting a bit out of control, I must admit.;) Which also reminds me to check asap the new John Carpenter album 'Lost Themes'. I heard it's pretty ok.
Next saturday 21-02 we're doing a sort of back to back set in White Cat (Ghent). Come on over for a dance and a beer! Here's the event page.
And of course don't forget to tune in at urgent.fm (105.3FM) this thursday (19-02) for a special guest mix in Texture.