Being noticed these days isn't easy anymore and doesn't come with a formula.
Like all other businesses, the music industry (record companies to PR to artists) has to adapt itselve to the new (digital) generation with eye-catching online campaigns or ideas to promote an album, event or a release.
Lately I've seen some real nice cases passing by and because I couldn't find an archive somewhere, I decided to make one myself with personal favourites. Of course this ain't a definitive list and some are maybe not be a real campaign, but it's the idea and spirit behind it.
ps: I will add new ones as they come.
If you know other cool examples, speak out in the comment section below!
1. Radio Soulwax by 2 Many Dj's
The most original and best idea in ages (imho) comes from Soulwax or 2 Many Dj's.
I'm not sure anymore how long it took them to finish this project with all these visual mixes, but I guess two to five years?
It definitely took a long time and it hadn't the slightest assurance of a financial outcome.
The main drive behind it was just their passion for music.
This Librarian Girl video below is by far my favourite one.
2.'Pomegranates' soundtrack by Nicolas Jaar
Early 2014 Nicolas Jaar shared a link with the 1969 avant-garde Soviet film 'Pomegranated' remastered with a soundtrack he composed. The movie in it's original form was a silent movie and not the easiest one to stand through.
Like the Soulwax project, there was no real deal here to gain money of it. On the contrary Nicolas shared the album with a free download earlier this year.
Check what Nicolas had to say about it below (via pitchfork)
"At the beginning of 2015 my friend Milo heard some of these songs and told me about the film. I watched it and was dumbfounded. I felt the aesthetic made complete sense with the strange themes I had been obsessed with over the past couple of years..I was curious to see what my songs sounded like when synced with the images, which turned into a 2-day bender where I soundtracked the entire film, creating a weird collage of the ambient music I had made over the last 2 years.
The film gave me a structure to follow and themes to stick to.It gave clarity to this music that was made mostly out of and through chaos. It also gave me the balls to put it out… I wanted to do some screenings but the guy who owns the rights to the film only wants the original version of the movie out there. I can't blame him, I'm sure Paradjanov wouldn't want some kid in NY pissing all over his masterpiece and calling it a soundtrack! I've listened to it a couple of times without watching the movie and I think it stands on its own. Or at least I hope it can!"
3. Pharrell's 24-Hour music video 'Happy'
You probably hate this track and worldwide hit by now, but the idea and production behind this video was simply brilliant. During a 24-hour day period, various dancers on different places in LA are lip-synching on William's single and you can scroll in the video to different time zones and places (forwards and backwards).
Unfortunatly the video isn't online anmymore (24hoursofhappy.com/), but believe me it was quite original.

4. Caribou's 'The Longest Mixtape' on YouTube
You could also cathorise this one under 'long term projects with no direct benefits' but in the end it had a nice impact.
The press coverage he got with this mixtape was pretty overwhelming. From established music sites (like Pitchfork to NME) to national newspapers. And it definitely didn't harm his reputation as a music connaisseur. Mission accomplished.
Check the whole list right here: Caribou's longest mixtape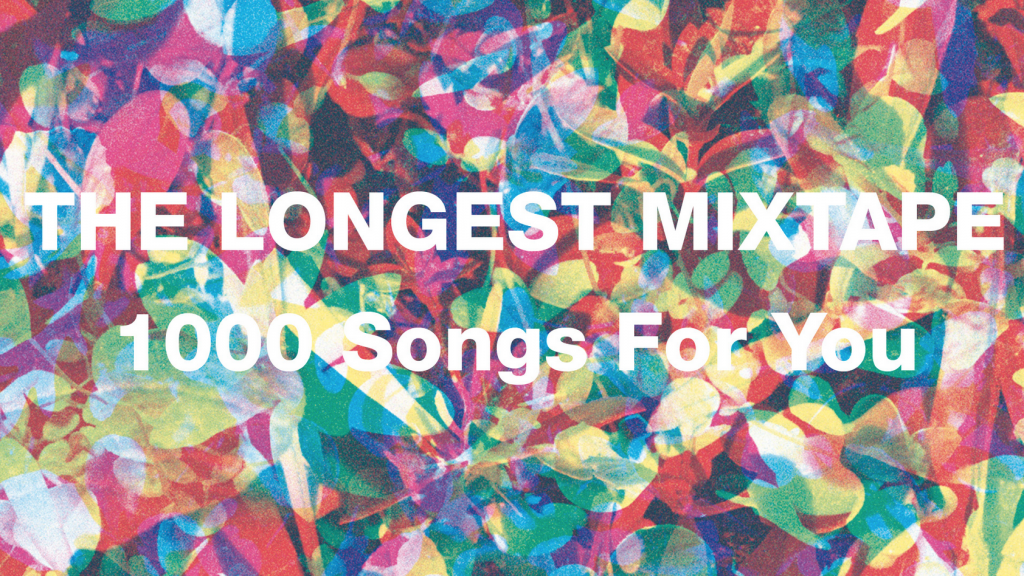 5. Flying Lotus announces "You're Dead" album via a 24-hour live loop
Don't know if you saw this one last year but it was one of the most original ways to prelisten to a new album.
Xavier Magot created a full length film for it and it was only available for 24 hours, so a perfect way to make people curious and to make it urgent and talk of the moment.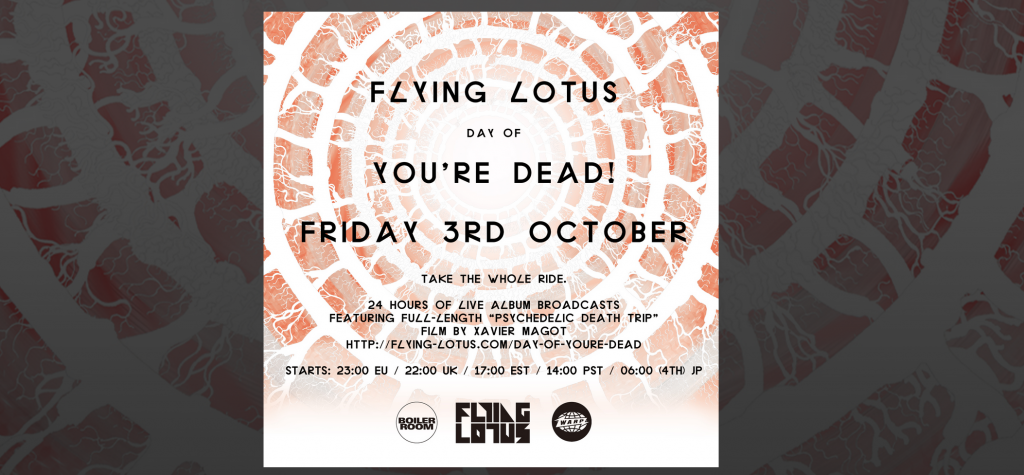 6. LeLe's Instagram album.
LeLe, a dutch collective / band (with a member from 'De Jeugd van Tegenwoordig) did something no one else had done before, releasing an album via … Instagram. Of course all tracks were just 15 seconds long but they were also accompanied with visuals from fellow dutch artist Parra. As Noisy mentioned: 'an Instadebut'. Check it right here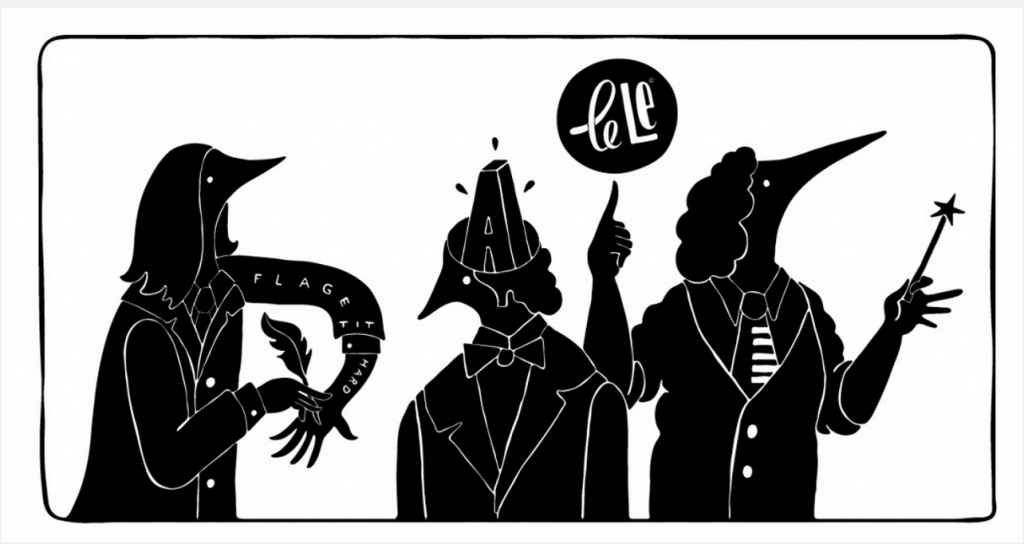 7. Bob Dylan Interactive video
This interactive video was made to promote Bob Dylan's 'The Complete Album Collection Vol. 1' back in 2013.
The video is set up like a mini tv screen and you can switch between 16 different channels, from reality soaps to shopping tv to a history netwerk, etc.), you can also adjust the volume.
Nice job, Bwob! Check the full video here Like a Rolling Stone.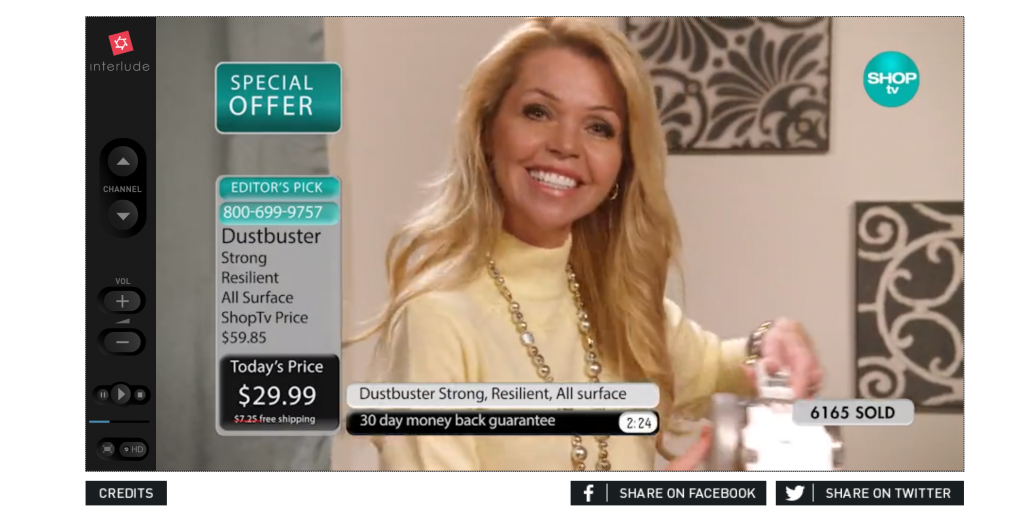 More to come …