For the next Texture party (17.10 at White Cat – Ghent) another interesting name is added to the line-up, Zambon. Time for a talk on some records & more.


Next to being an excellent dj, host of the Balearic Bigo's show on Berlin Community Radio and A&R of Transatlantyk records, Zambon is also co-founder of The Very Polish Cut Outs records. 
A label I've been playing in high rotation for the last 3 to 4 years in the radio shows. And when I'm playing a label that much, I just need to invite that person over.
I could try to describe the sound of the TVPCO here in the introduction but maybe the easiest thing to do was to just ask it to Zambon himself.
"Hi Maciej (Zambon), first of all can you give us some insights on the concept and idea behind The Very Polish Cut Outs label."
M: We just wanted to promote some good polish music that was produced back in the communist times in Poland around the world. We started in 2010 and as we were dj's it was kind of obvious to edit all the stuff and make it more danceable and more modern.
"Looks like the label is getting more exposure this year in the press (for example the Poland Rising article on Juno Plus). Do you see this trend translated in more copies being sold or in more record stores importing the releases?"
M: The pressing quantity and sales still remain the same since the first sampler that featured the famous "Krystyna" by Ptaki, so that exposure didn't change too much when it comes to sales. But more and more people are aware of the label.
"You are also responsible for the Transatlantyk label that just released the excellent Polo House compilation. Does this label have a same kind of mission? To bring polish music and producers more to the spotlight?"
M: Its a kind of continuation of the Polish Cut Outs idea with the difference that on Transatlantyk I will be releasing mostly original music produced by Poles and Eastern Europe producers. I wanted that the label has it's own identity and it was kind of natural to release music made by my friends from Poland. Lots of them already made edits for TVPCO and then started to produce their own original stuff…so they also grew and expanded…like the labels. For me its a natural transition. The "polish edits" are done. There is not much more good stuff to edit and I never wanted only to be stuck with edits. So Transatlantyk is the next step. Although i will kinda expand the idea of promoting "old" polish and eastern european stuff together with Balearic Bigos. Dunno yet what's in store besides the radio show..but we are thinking together with Jaromir to maybe do a label.
Listen to snippets of the Polo House album.
"You live in Berlin, the same city where Eddie C (previous Texture guest) is stationed. I remember him talking about you during his visit in Ghent. Do you see him regulary or play at gigs together?"
M: I know Eddie now for 4 years and we played a lot of gigs together. Here in Berlin and also in Poland, where I booked him a few times. He is a great guy and a real good and professional dj.
"When listening to your mixes on Berlin Community Radio (Balearic Bigo show), I'm quite sure you must have a very big and diverse record collection. So, are you a true 'digger'?;)"
M: Hahahaha. I'm a digger impostor. Hahahaha. I like to dig but actually wouldn't call myself that. I get tired very fast:) I mostly look for discounted 1-5€ crates and often try to explore record shops in new places i travel too but its not always the biggest priority for me. I just enjoy a lot of musical styles and i think my collection reflects that.
"While we're on the subject, which ep didn't leave your record bag the past years?"
M: Hard to say … but i think the 'Nu Guinea release' could be one of them.
"So the 17th of October you're dj'ing in Ghent in the White Cat. Are there any belgian artists or party concepts that immediately comes to mind or that you've been following?"
M: When i think about Belgium I think for sure first of the Glimmers. They have been one of my favourites since back in 2002 when I started to dj and buy records. Their style and versatility influenced me a lot. Till today I own a lot of their records on vinyl. Eskimo records has been an important record label for me. I'm also aware of the whole belgian new beat scene from back in the days that had a really good musical output.
"If I'm not mistaken it's the first time you play in Belgium?"
M: Yes that's right and i'm very psyched about it. First of all I've never been even to Belgium (and i like to explore new places/clubs/food) and second of all I heard you have some amazing record stores and on this trip they are for sure first on my priority list!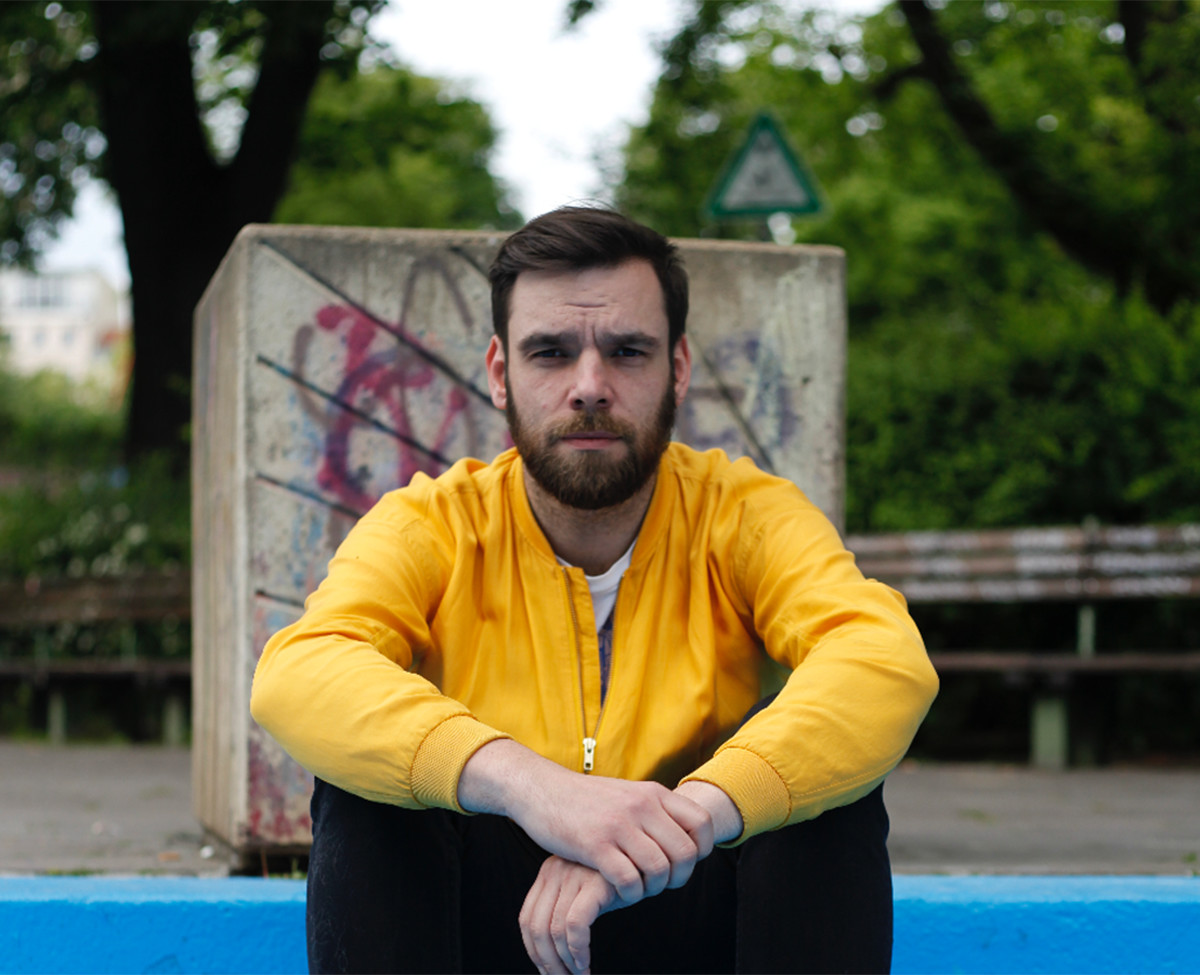 "Well, plenty of good record shops to be found in Ghent, so no worries on that.;) One last question: what can we expect in the near future from you and the labels?"
M: TVPCO is almost done. There will be 2 more releases this year. The Very Yugo Cut-Outs offspin with edits of music from former Yugoslavia and the last Sampler Vol.5 and then its done. Transatlantyk – Lutto Lento's new EP is dropping in 2 weeks, then the first edits EP by DJ DOOK from Warsaw and a special Polish African Split EP + ton of other stuff.
Looking forward to the gig !! All info here: Texture Radio w/ Zambon at White Cat on 17.10.75.
Check out Zambon's exclusive guest mix for Texture