With a 'Best of 2016' show coming soon, it's time again for a recap of what stood out this year. And the best way for me to look back is to find out which labels made an impact. Labels can sometimes be a guideline, something you can trust or forgive when there's a release in the catalogue that doesn't live up to the expectations.
I've chosen 5 labels.
1. Efficient Space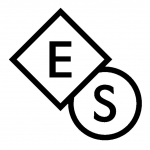 With 2 outstanding compilations being released this year and a promising new one in the pipeline, the Noise In My Head's sublabel made it to the top of this list. Just listen to the Sky Girl compilation or do it at least 3 times cause this is a record that needs some time to grow and you won't regret it. The Seraphins track is a favourite here, three creative college gals who came together in early 1968 at Azusa Pacific College, a Christian school in Azusa & made this great tune. All artists here were unknown to me which makes it even more interesting.
A few months after the Sky Girl LP, Efficient Space released another outstanding compilation 'Midnight Spares' (curated this time by Andras & Instant Peterson).
LISTEN TO THE 'MUMBO JUMBO' TRACK IN THIS SHOW
2. Bahnsteig 23
The sound of this label has been described by some blogs as a German affair of cold wave, cosmic, krautrock and leftfield groovers. The mix of these styles is what makes the label unique. Expect a constant flow of quality through all it's 7 releases this year. From Jonny 5 to Kito Jampere.
Not all tracks are playable in the club, but who cares. And each release comes with a nice sleeve (the skull logo each time with another colour). So the nr.2 spot is well deserved here.
LISTEN TO THE 'JONNY 5' TRACK IN THE SHOW
3. Music From Memory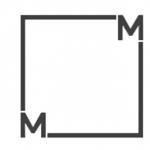 After a big 2015 with releases from Napoleon Cherry & Michal Turtle, the dutch reissue label had once again a very solid year with releases from Workdub, The System to the Becker / Stegmann /Zeumer ep which was included in one of the last Texture shows. This label can really do no wrong.
LISTEN TO THE 'DIP IN THE POOL' TRACK IN THIS SHOW
4. Dark Entries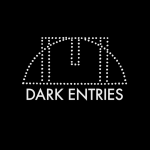 Founded by San Francisco resident Josh Cheon in 2009, this label has already a catalogue of more then 140 releases with Patrick Cowley as their biggest name. This year was another top year & actually the year I really started to follow (almost) each release. Didn't buy all of it, but I've listened to it quite intensively and I couldn't spot a really bad release.
Favourites this year? Reissues from Jago, The Pool, Philippe Chaney & Lunapark.
LISTEN TO THE LUNAPARK TRACK IN THIS SHOW
5. Be With Records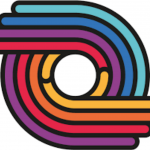 Another reissue label in this chart, specialised in output currently not available or never released on vinyl.
The fact that they don't stick to one particular sound makes it more interesting and a sign that the label could stay here for a while. Start with the AIR lp (not the french band), a timeless soulfull jazz-rock piece which reminds me a bit of Carol King or the ANNA reissue 'Systems breaking down', a hard to find cosmic coldwave disco track from the early '80s.
Check also last years essential reissues from Nohelani Cypriano & Letta Mbulu.
LISTEN TO THE 'ANNA' TRACK IN THIS SHOW
+. A few extra labels worth mentioning / checking
FUTURE TIMES
EARLY SOUND RECORDINGS
MUSIC FOR DREAMS
STROOM
If you liked this article, check also my favourite labels from 2014.