As most of you know, the 18th of April is worldwide Record Store Day. But before you plan to spend all your time in record stores the whole day, save some energy to get through the night.
Why? Frankfurt's LAUER (Running Back, Beats in Space, GER) will set foot again in Ghent (Belgium) and will be the main guest that evening at the 4th anniversary of Texture Radio in White Cat. People who came to Club69 3 years ago with the '20 year dj celebration' will probably still remember the magic that night.
In preparation for the party, Lauer made a new mix that was broadcasted on the 16th of april on Texture at urgent.fm
So, on the 18th of april LAUER will be performing his upcoming new album 'Borndom' live and for the first time in Belgium, in White Cat (Ghent). The album is the follow up to his debut 'Philips' which came out on Running Back Records three years ago.
Borndom (released on the 8th of May on Permanent Vacation) is, as the press release states, "a thirteen track trip through a universe that is specially his."
The first single ESC,  featuring Jasnau, is a cold wave mating dance in the neon light with an undeniable '80's twist to it.
Or as Fact Magazine wrote on the full album, "'Borndom' is a clear shift from the sunkissed Balearic-inspired compositions of Phillips to music that mines nocturnal '80s electronics like minimal wave and new beat".
Sounded like a good idea to ask Lauer for 5 favourite / influential '80's tracks, so here we go!
1. Heaven 17: Let me go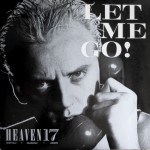 'One of my favourite bands. 'The Penthouse and Pavement' LP has one of the best record covers ever.
Picked this track , not featured on 'The Penthouse and Pavement LP', but cause of Michael Mayer's 17+4 track. And there are so many more hits.
2. Mysterious Art: Das Omen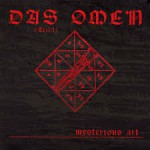 'Besides the fact, that it is a top tune.. it's from the area i'm from. The singer nowadays works in a Kindergarten in a town nearby.'
3. Valerie: Dore The Night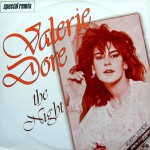 'When a friend showed this to me, i had a blast cause I knew the track from my childhood but forgot about it. Always been a romantic fella, this is proof.'
4. Alphaville: Big in Japan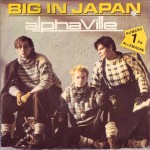 'Zeus b. held at his best. It's not clear if Alphaville really is the answer to all questions, but this song is flawless.'
5.The Human League: Hard Times, Love Action (12″ instrumental)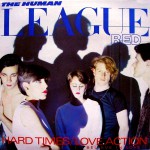 'A true Ata killer record. Robert Johnson Top Classic!'

Check also some recent LAUER tracks and remixes. Click on a cover to listen to the track.
The album will be available at Juno, Decks, Phonica, ….
Permanent Vacation was one of my 6 spotlight labels last year. Read the article.